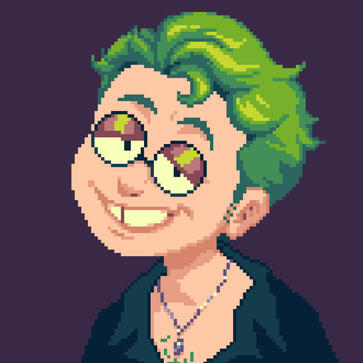 ★ FOX ROCKIT ★
| David "Fox" Gleeson |
| US based freelance illustrator and pixel artist |
feel free to ask questions or request something that i haven't officially listed (e.g. sprites, tiles, icons, etc., or even non-pixel digital art)! i am flexible and willing to work with my clients!(traditional art is currently unavailable, sorry)
---
★NOTICE★
- i take payment up front in USD via PayPal ONLY. tips are appreciated but not necessary!- if the price is too steep for you to pay all at once, i will also accept partial payment up front, with the rest being paid at a later date. i will not start the commission until it has been paid at least halfway.- base prices are non-negotiable, and are subject to go up for detailed pieces.- due to medical issues and chronic illness, i may work slowly, but i will get the job done in the end. your patience is appreciated.- if you need the art by a certain date, i need AT LEAST TWO WEEKS advance notice for simple pieces, and AT LEAST A MONTH for complex pieces. art with a deadline goes to the top of my queue by default.- if, for whatever reason, i can't complete your commission, you will receive either a full refund (if i never even started it) or a partial refund relative to whatever i have completed.- i don't mind doing requests for sexually suggestive -- or sexually explicit -- artwork, but only to a certain point. you can ask, but be very specific about what you want and don't be surprised if i say no. feel free to message me for more info.
nonsexual artistic nudity is always ok.- i reserve the right to refuse ANY commission for ANY reason.

thanks for reading ★special thanks to my buddie Simon for helping with web design, and to GifCities for the wizard gifs.

★
★ DAVID / FOX ★
23 | he/itgay autistic dude; artist; very cool wizard; man-thing; neurotic muppet; some kind of diseased rat; tragic victim of hubris; all around weirdguy; decent mario kart player.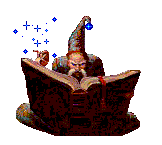 ---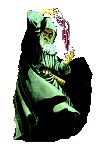 ★
★ INTERESTS ★
video games, especially zelda (plus nintendo in general) and undertale / deltarune

comics

old-school fantasy and sci-fi

puppets and practical effects

anything campy, cheesy, gaudy, absurd, etc.

cooking / baking

birds

old / outdated technology, machines, and vehicles

religious / mythological imagery and symbolism

beautiful men
---